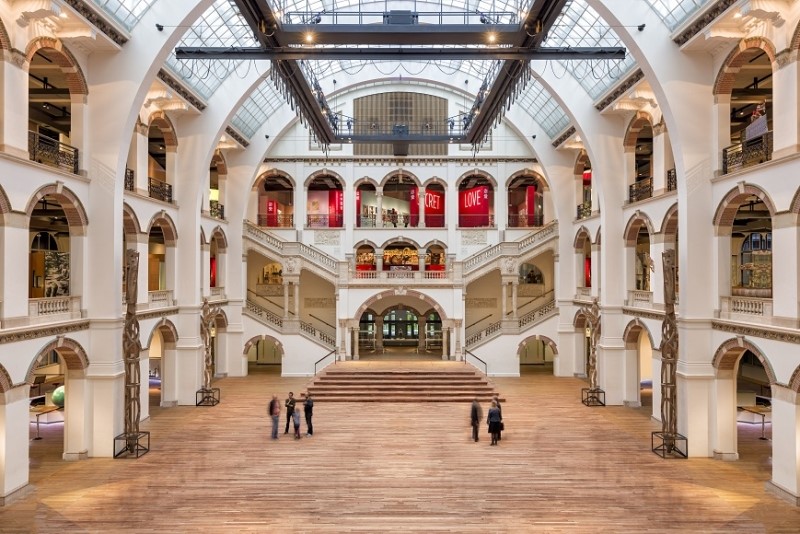 Visiting Amsterdam without visiting a museum is like visiting a candy store and not eating chocolate. However, although this city is known worldwide for its cultural heritage, it also offers other attractions. After visiting a museum like the Moco Museum, you're sure to want to see more. Why? This museum is not like the others since it exhibits contemporary and modern art. You will come across a giant Gummy Bear or paintings like "Black and Blue Painting" which is one of the most famous pieces of art by the artist Mark Rothko. Once you leave this museum, it is logical that you will want to visit other equally interesting places. The first thing you should know is that Amsterdam is known worldwide for having the most bicycles per capita, so you can rent bikes and use them all over the city.
Interesting places to visit in Amsterdam
If you get tired of cycling, you can take a tour through any of the 165 canals that Amsterdam has. A moment of relaxation aboard a boat while sailing through one of the UNESCO-recognized heritage sites. The squares are also an excellent meeting point. Squares such as Dam square, the Leidseplein, or the Museumplein (Museum Square) are surrounded by buildings rich in history. Do you like beer? In Amsterdam, you can visit the distillery of the world-famous Heineken. You may also come across some local distilleries that make their own spirits and beverages. Do you like to learn about the lives of famous people in history? Don't hesitate to visit Anne Frank's house and discover why this young teenager spent two years hiding in the attic of her house.
Create a plan using technology
One of the advantages of technology is that you can organize a trip without leaving home. Many cell phones offer GPS technology so you can create a route with the different places you want to visit. In applications like Google Maps, you can see the distance in steps or by bicycle from one point to another. This makes it easier for you to calculate which parts of the route you can walk and which parts will require two wheels. In fact, you can see the buildings all over Amsterdam from the comfort of your home. What's the point of this? You can choose the buildings you want to visit and leave out the ones you find uninteresting. Don't forget to take notes about each space so you remember exactly what to enjoy there.